Halloween eCards For Kids
Free Halloween eCards For Kids
Do you need to send a Halloween eCard for Kids? It doesn't matter if a child is a little tyke or a pre-teen; at Doozy Cards, we have Free Halloween eCards for Kids that will bring smiles before their candy hunt begins.


Halloween Candy Factory
NEW!


Pumpkin Catch Game


Halloween Midnight Dance
NEW!


Singing Halloween Kitties


Making Halloween Magic


Skeleton Tap Dance


Halloween Doggies


Magic Halloween


Halloween Aliens


Singing Halloween Pumpkins

Sasquatch Halloween


Halloween Auditions


Batty Romance


Talking Vampire Bat


He Bit Me


Talking Jack-O-Lantern


Halloween Game


Bugs and Kisses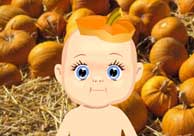 Talking Baby Pumpkin


Talking Caspar

Penguin Halloween


Talking Ghost


Talking Witchie


Monster Hug for Halloween