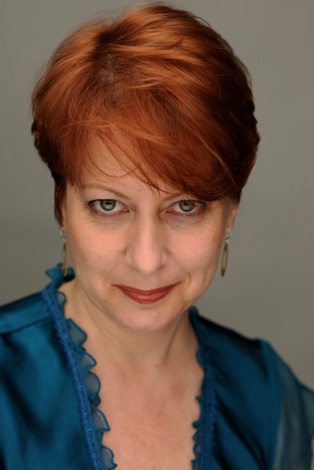 Here is Mukti, one of our voice over artists and the author of the poetic words you see on our photographic cards with sincere, mature sentiments like the "Across the Miles" series. With focus on character voices for animation, she is the voice of characters from "My Little Pony", "Melody Street", Smart-e-bear" and many others. And she also sings beautifully!!
| | | |
| --- | --- | --- |
| Friendly Fred | Creative Caroline | |

What a great gang of animators! A friendlier, more heartfelt group could not be found. We are so grateful for their wit, skill, and willingness to be patient with our perfectionist requests for minute detail. Thanks Fred, Caroline and Josh!

Doozycards has been our labor of love since we launched in 2003. Our goal is simply to provide the world's best online greeting cards and services for you. I really do believe people who sign up with us deserve this level of care.


When you sign up for a Doozycards Premier Membership a portion of the proceeds go to St. Vincent Meals on Wheels, the largest privately funded meals program in the US. To learn more about Meals on Wheels Click Here: StVincentMoW.org
We appreciate hearing from you so please don't hesitate to contact me with your comments and suggestions.

Thanks for choosing Doozy,
Chandler Chandler
If you need to get in touch with us, here's how:

For technical assistance: Click Here
For feedback and suggestions: Click Here
If you ever need to get in touch with me directly, Click Here
Ollie doesn't have an email address yet